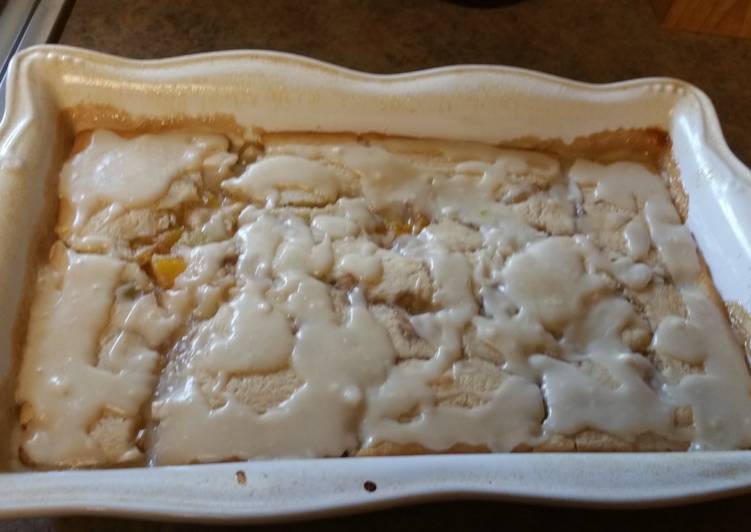 2 1/2 cup

granulated sugar

2 1/2 cup

bisquick, or pancake mix

2 1/2 dash

vanilla extract

Steps
1.

Preheat your over to 350°F.
2. Pour both cans of fruit cocktail In a bowl and sugar, cinnamon, all spice, and pumpkin spice, vanilla extract to it and set aside.
3. Mix Bisquick or pancake mix with water to a loose consistency
4. Add fruit cocktail mixture on top of the Bisquick mixture
5. Slice up the stick of butter into ten slices and place on top your cake
6. Don't forget to spray your pan
7. Bake for 20 min or until golden brown.
8. Mix up in a bowl. Powered sugar, butter a vanilla extract and pour over your cake while it's still warm
9. Let cool for 30 min and serve.