Bisquick recipe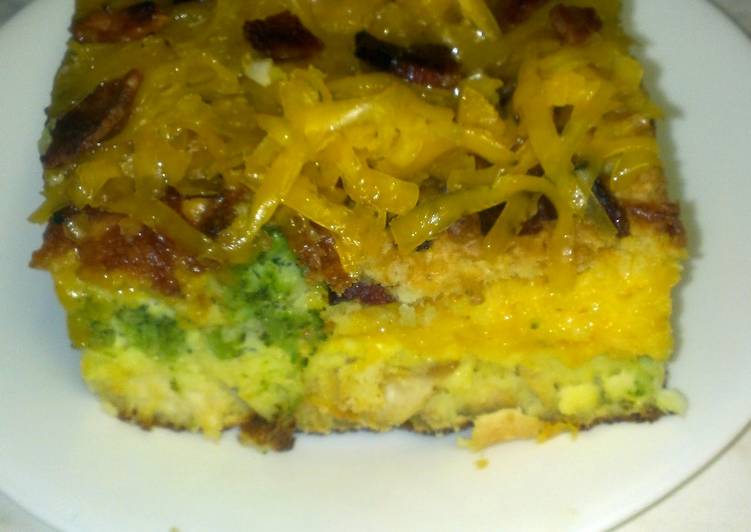 Ingredients: 6 servings


1 1/2 cup cooked chicken, cubed




1/2 lb cooked bacon, crumbled




2 1/2 cup sharp cheddar cheese, shredded




1 cup Bisquick




3 eggs




1 cup milk




1 freshly ground black pepper




3 cup brocoli


Steps: 15 mins


1. Preheat oven to 400?. Spray a 2 qt casserole dish, or 9x9 baking pan with non-stick cooking spray.




2. In this order, layer the chicken, broccoli, 1 1/2 cups cheddar cheese and 2/3 of the bacon-bits in prepared baking dish. Reserve the remaining cheese and bacon for topping.




3. Blend the eggs, milk, Bisquik, and 1/8 tsp. fresh ground pepper until well combined.




4. Pour evenly over chicken mixture. Bake for 25-30 minutes, or until knife inserted in center comes out clean.




5. Sprinkle remaining cheese and bacon evenly on top. Let cool 5 minutes before serving.