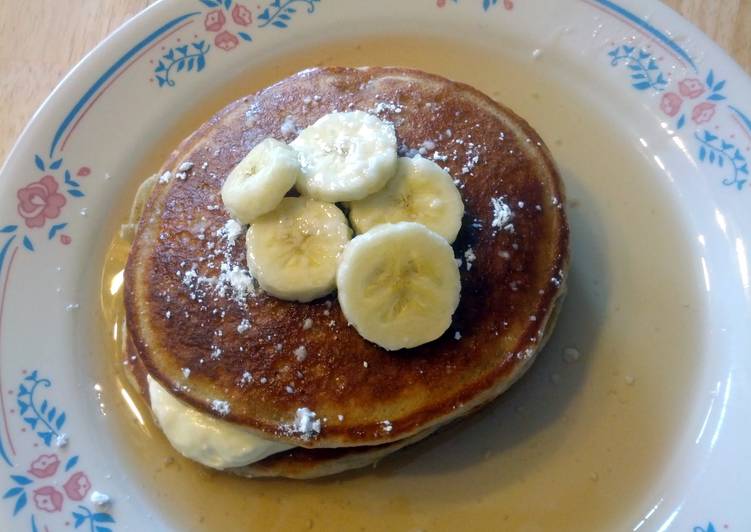 Cream Cheese Filling

1/2 cup

Butter/ Margarine

Steps: 30 mins
1. Preheat a lightly greased griddle to 350°
2.

Stir all pancake ingredients until mixed.
3.
Drop by 1/4 cup onto griddle. Cook approx 1-2 min each side. Until light and golden.
4.
While pancakes are cooking make the topping/icing.
5.
With a mixer cream together the cream cheese, powdered sugar, vanilla and butter until spreading consistency.
6.
Put a pancake on a plate spread icing on top, add another pancake on the 1st pancake. Garnish with sliced banana. Serve with warm syrup and sprinkle powdered sugar on top(optional).