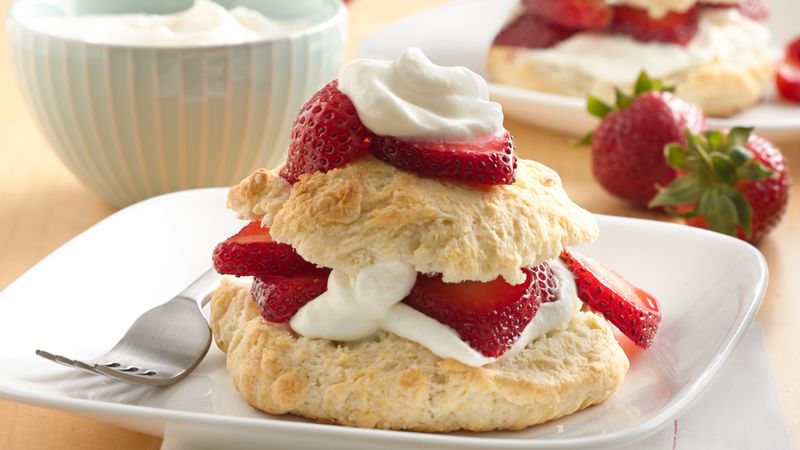 Ingredients
1 pint Strawberries (sliced)
1/4 cup + 2 tbsp. Sugar
1 cup Bisquick Mix
1/3 cup Milk
Whipped Topping
Steps
1. Preheat oven to 425 degrees.
2. Combine strawberries and ¼ cup sugar in a medium bowl. Set aside.
3. Combine the Bisquick mix, 2 tablespoons sugar, and ⅓ cup milk in a separate bowl. Mix well until the dough becomes soft and not watery.
4. Spray a cookie sheet with oil or grease with butter.
5. Separate the dough into four balls, and place on the cookie sheet about 2 inches apart.
6. Bake for 10-12 minutes, or until the shortcakes are golden brown. They will look similar to biscuits, only way more delicious.
7. While still hot, split the shortcakes in half, and fill with the strawberry and sugar mix.
8. Top each serving with extra strawberries and whipped topping and enjoy!
I've 3 Air Fryer Recipes Ebooks and I'll send them by email, if you want to get them just subscribe.