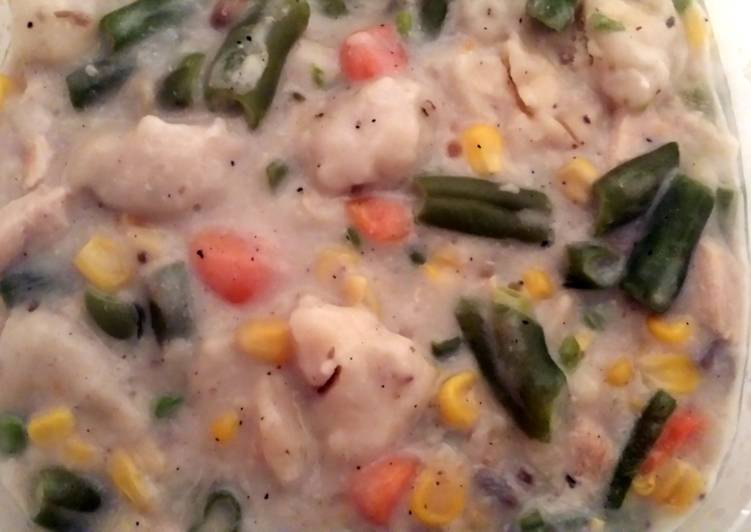 1 cup

Chicken chopped in small chunks

1 can

Cream of mushroom soup

1 dash

salt and pepper to taste

Steps

1.

Mix all but last 3 ingredients in pot on stove and heat to boiling.

2.

Mix bisquick and milk til dough forms them add in oregano and mix.

3.

Drop bisquick by teaspoons into soup once it starts to boil.

4.

Turn down to simmer and cook for 10 minuets. Then cover and simmer for an additional 10 min.

5.

Let soup sit for a couple of minuets before serving.