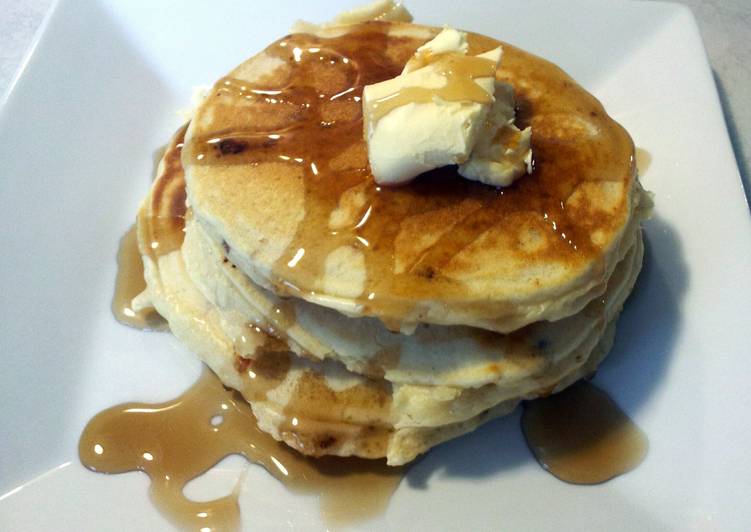 10

mini Reese's peanut butter cups

Steps: 10 mins
1.

Preheat electric griddle or skillet to 350°. Chop peanut butter cups in small pieces. Set aside.
2. Combine all ingredients and mix well. Mix will be slightly lumpy, but try to get as many out as possible. Mix in peanut butter cups last.
3. pour about 1/2 cup mix onto griddle or frying pan. cook on each side approximately 5 mins or until cakes are browned on each side.