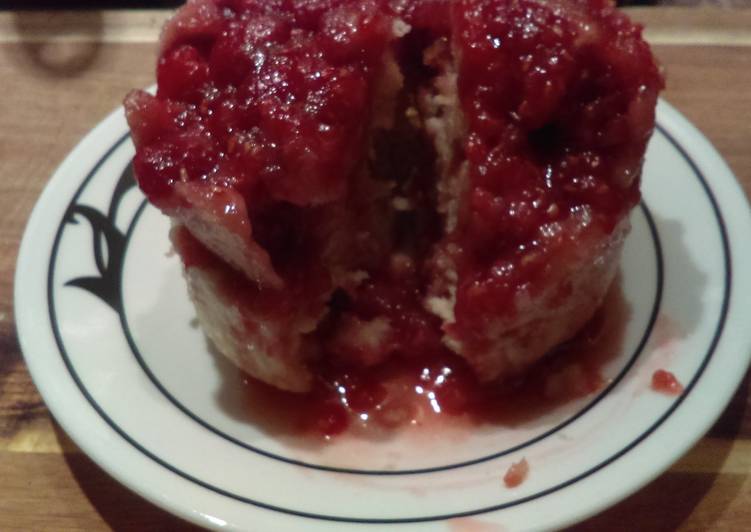 1 handful

raspberrires, to coat bottom of mug

2 tbsp

brown sugar, unpacked

Steps
1.

Load berries into bottom of mug and sprinkle with brown sugar.
2. Mix remaining ingredients and pour over berries.
3. Microwave for 2 minutes. Cool before serving. Serving suggestions include cool whip, caramel sauce, or ice cream.