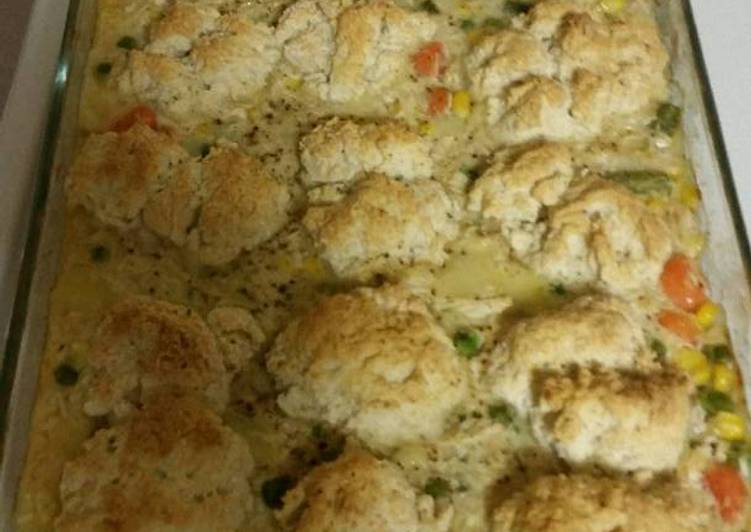 16 oz

bag mixed vegetables

1 can

cream of mushroom or chicken

2 1/4 c

baking mix (bisquick)

1. Put chicken, bullion, and water in crockpot on high for 5 hours.

2. Shred chicken in juice. Add vegetables to crock. Cook on low one hour. (Veggies could also be thawed and added just before baking)

3. Transfer chicken and vegetable mixture to casserole dish. Mix in soup and 1 cup milk, maybe more. It should be a little soupy because the biscuits soak up a good bit of liquid.

4. Mix baking mix, 2/3 c milk, garlic salt, and pepper.

5. Drop spoonfuls onto casserole.

6. Bake 30 min at 350 until biscuits are done.