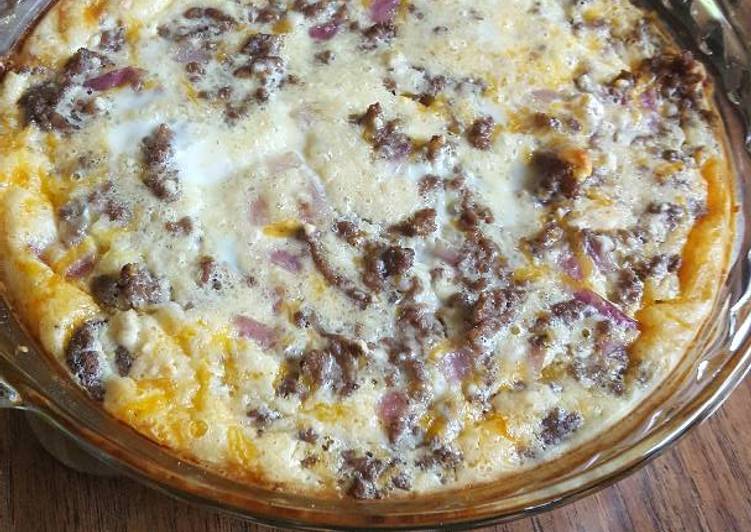 1 cup shredded cheddar cheese
2- Cook ground beef and onion until meat is brown. Drain and add salt and cheese in 9 inch glass pie plate.
3- Cheeseburger Pie recipe step 2 photo
4- Stir remaining ingredients together until well blended. Pour over meat mixture in pie plate.
5- Bake for approximately 25 minutes, or until knife comes out clean in center.