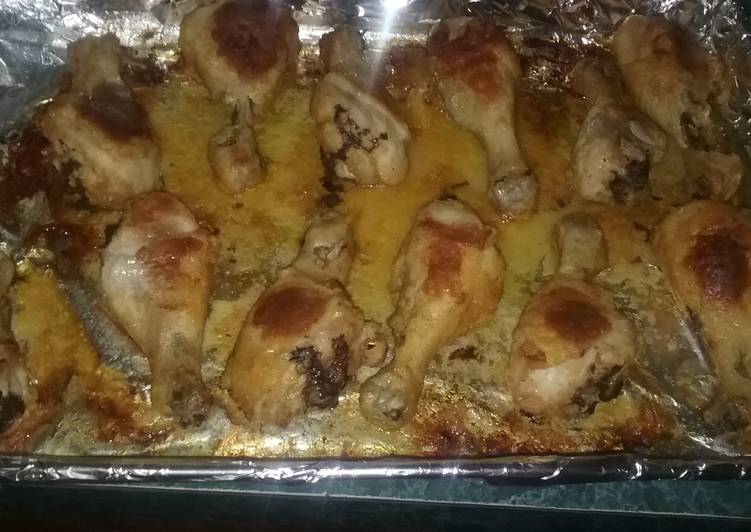 1- Preheat oven to : 425*. Melt Enough butter to cover the bottom of your baking pan, about 1/2 a cup was used for mine. I cover my pan in aluminum to help with clean up.
2- Mix all dry ingredients, use the ingredients as sparingly or much as you wish.
3- Dredge drumsticks in dry ingredients, and place in pan with butter. (optional) if you wish you can dredge in a milk and egg mixture before the dry mixture. I did not this recipe, to see the difference.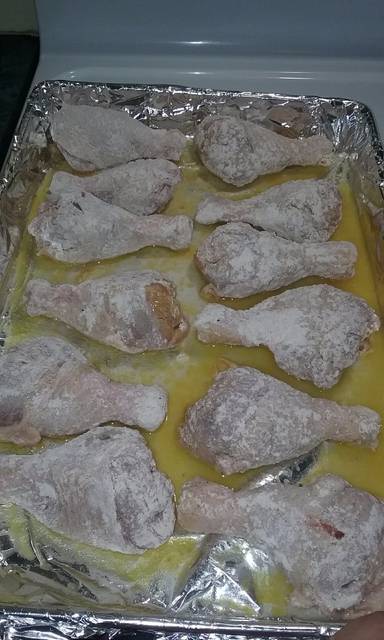 4- Bake for 35 minutes, turn chicken, and bake for 15 more minutes. Till juices run clear.