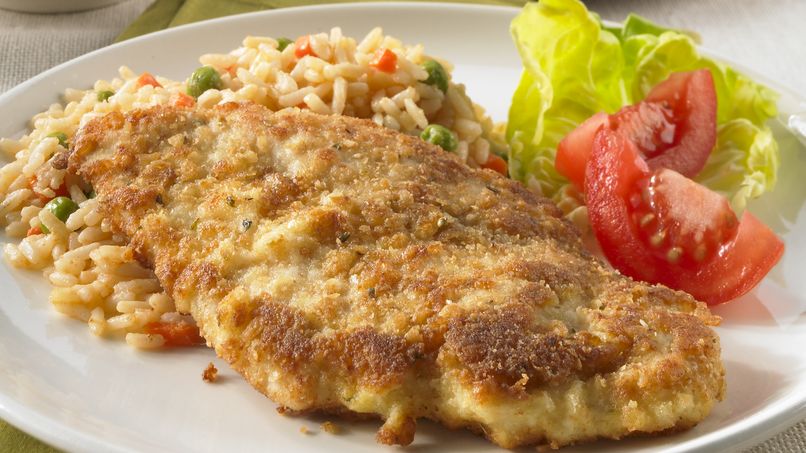 3/4 cup Original Bisquick™ mix
8 saltine crackers, finely crushed (1/3 cup)
1/2 teaspoon dried thyme, oregano or marjoram leaves
4 boneless skinless chicken breasts, pounded to about 1/2-inch thickness
3 tablespoons vegetable oil
1- In shallow dish, mix Bisquick mix, cracker crumbs and thyme. In another shallow dish, beat egg until blended.
2- Dip chicken into Bisquick mixture to coat, then dip into eggs and coat again with Bisquick mixture.
3- In 12-inch skillet, heat oil over medium heat. Add chicken; cook 8 to 10 minutes, turning once, until chicken is golden brown and no longer pink in center.