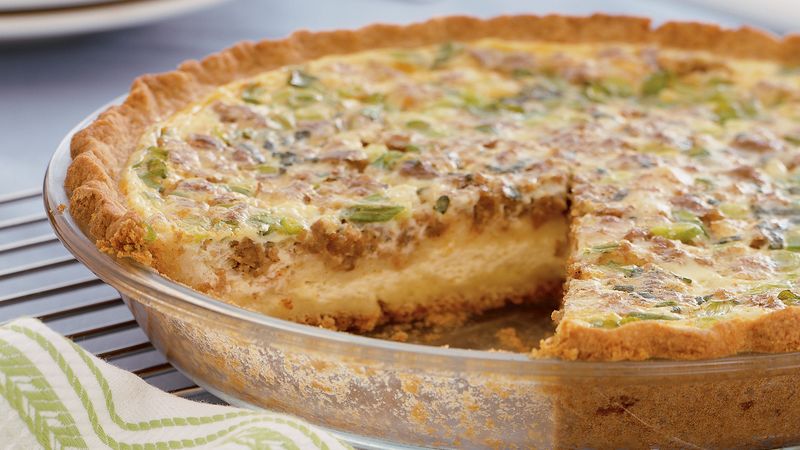 Ingredients
1 1/4 cups Original Bisquick™ mix
1/4 cup butter or margarine, softened
2 tablespoons boiling water
1 cup shredded Italian-style cheese blend (4 oz)
1 cup cooked turkey sausage
4 medium green onions, sliced (1/4 cup)
1 1/2 cups half-and-half
3 eggs
1 teaspoon chopped fresh basil leaves
1/4 teaspoon ground red pepper (cayenne)
Directions
1. Heat oven to 400°F. Spray 9-inch glass pie plate with cooking spray. In small bowl, stir Bisquick mix and butter until blended. Add boiling water; stir vigorously until soft dough forms. Press dough on bottom and up side of pie plate, forming edge on rim of pie plate.
2. Sprinkle cheese, sausage and onions over crust. In small bowl, beat half-and-half and eggs with fork or wire whisk; stir in basil and red pepper. Pour into crust.
3. Bake 30 to 35 minutes or until knife inserted in center comes out clean. Let stand 10 minutes before serving.