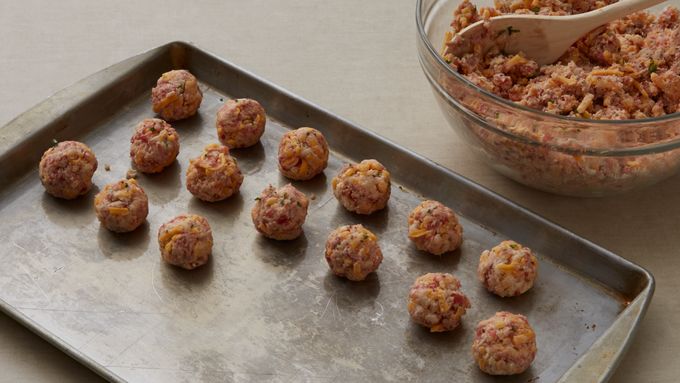 Ingredients
3 cups Original Bisquick™ mix
1 pound uncooked bulk pork sausage
4 cups shredded Cheddar cheese (16 ounces)
1/2 cup grated Parmesan cheese
1/2 cup milk
1/2 teaspoon dried rosemary leaves, crushed
1 1/2 teaspoons chopped fresh parsley or 1/2 teaspoon parsley flakes
Barbecue sauce or chili sauce, if desired
Directions
1. Heat oven to 350°F. Lightly grease bottom and sides of 15x10x1-inch pan.
2. In large bowl, stir together all ingredients except barbecue sauce, using hands or spoon. Shape mixture into 1-inch balls. Place in pan.
3. Bake 20 to 25 minutes or until brown. Immediately remove from pan. Serve warm with sauce for dipping.