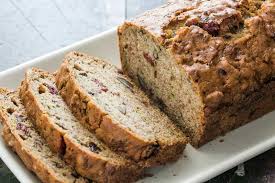 Ingredients
2 cups Bisquick baking mix
1 1/2 cups zucchini shredded
3/4 cup sugar
1/4 cup vegetable oil
3 eggs
1 teaspoon vanilla
2 teaspoons ground cinnamon
1 teaspoon ground nutmeg
1/2 cup chopped walnuts
Directions
1. Preheat oven to 350°. Grease bottom only of 9x5x3" loaf pan.
2. Combine all ingredients and mix on low speed of an electric mixer for 30 seconds, then on medium speed for 1 minute.
3. Bake until wooden pick inserted in center comes our clean, about 50 to 55 minutes.
4. Cool completely before slicing.